Today, we present our second installment of Software on the Rocks, complete with new features, like an actually readable transcript done by a professional transcriber. Isn't that amazing?
In today's episode, Alex and Remy host a special guest, Justin Reese, founder of Code & Supply, one of the largest developer community organizations out there, with a nearly constant stream of events. In this episode, we discuss what building a community is like, when is it fair to really tear into bad code, and that time Alex made 10,000 people late for work.
This episode of Software on the Rocks is brought to you by Atalasoft.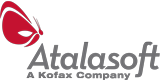 ---
MP3