For many more, check out the previous post from the series, Pop-up Potpourri: Mayday Edition
---
"Not so impressed" pretty much describes how Jeff Handley feels about Microsoft Office Picture Manager's compression algorithm ...

Which button should Eduardo Habkost press when finished in KFlickr? "ok", "ok", or "ok"?

Hugo Kornelis decided to uninstall HP Share-To-Web, which was some mystery program that must have installed with the printer driver. It didn't seem to like that too much ...

I thought you audiophiles were crazy with your 768kbit/s MP3s ... but 400 Tbit/s? Now that's just ridiculous ...

Some websites pay network engineers to make sure things stay working. CocaCola hopes that a kind visitor like Paul Zirkle will volunteer to jump in and fix things ...

Peter Rutner got this rather curious message when trying to save over a configuration file ...

I remember the days when we only had four COM ports to work with. Adam Oliver Shepard didn't realize he had this many ports, either ...

I received many submissions of this one from Windows Live Messenger and ended up using Owen's screenshot ...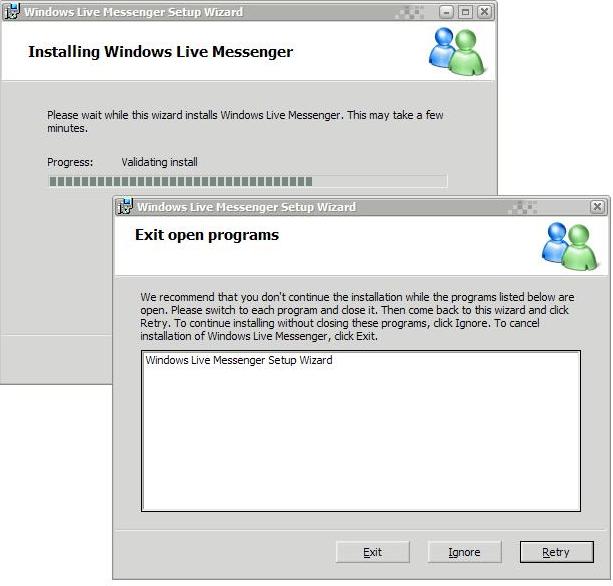 Sabin felt there was a bit of irony with this message from Microsoft PhotoDraw ...

I'm sure Mike appreciated this helpful message from kghostview when trying to print a PDF ...

Well that's good to know that Noah Hart shouldn't see that tooltip ...

And I always thought that adding a bunch of zeros to the right of a decimal point made a number bigger (you know, cause it weighs more) -- but according to this pop-up from Nathan Nottingham, I guess I was wrong ...

For this particular driving test software that
Michael Nixon
installed, the picture implies that pirates go to a bit more trouble to make legitimate looking CDs than the publisher ...

Wait ... what region is Brian Cronin supposed to set this to?

And finally, if you've ever wondered when time doesn't run forward, Adam found out that it's when using the database front-end called Remedy ...


[Advertisement]
BuildMaster
allows you to create a self-service release management platform that allows different teams to manage their applications.
Explore how!