In the Stargate SG-1 universe, The Replicators are an incredibly formidable AI race. Made up of small, interchangeable blocks that communicate through subspace across the galaxy, replicators can form into just about anything, from crazy little spider robots to androids to entire fricken spaceships. Worse still, the replicators consume virtually everything in their path to create more replicators, and adapt to and integrate any technology they come across. Oh yes, they make the Borg seem like kittens.
I've always wondered, how might such an incredibly advanced system, with such incredibly complex adaptive logic, incredibly sophisticated networking, and nearly unlimited storage be built? Would the software that powers such a thing be like C++ hopped up on some funky alien steroids? Fortunately, the fine folks behind Stargate - The Ark of Truth figured it out. Take a watch at this quick video I strung together …
Did you catch it? Here, take a look at this screen grab...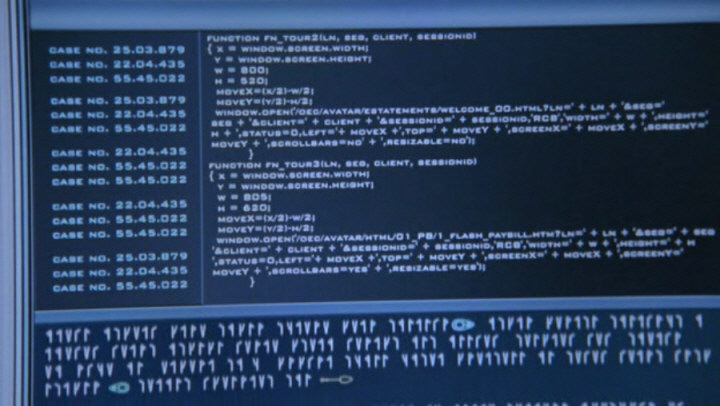 Oh yeah, that's right. It's JavaScript, specifically doing something with a web browser that's interacting with a web server, and even Flash. Rather devious if I do say so myself… rather devious.
Thanks to reader Craig for catching this, snagging the still, and providing the clips for the video.

[Advertisement]
BuildMaster
allows you to create a self-service release management platform that allows different teams to manage their applications.
Explore how!