"I get it that some apps need special permissions, but a GUID is the digital equivalent of 'just trust me - I know what I'm doing'," Kenneth M. writes.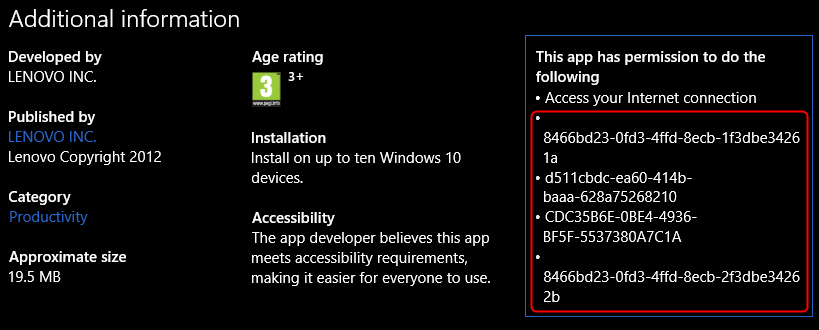 "Sometimes, vendors paint their accessories with golden paint," writes Geoffk C., "On the other hand, if you're Lenovo, you might produce a mouse made of solid gold."
 
"When it comes to opening .psd files, I only use %1", writes Tony.
 
David wrote, "I've completely combed through Tanaguru's website and I still can't figure out how I can contact them."
 
"Mpan caught firefox performing peculiarly performant," writes M.
 
Pieter V. wrote, "Just when you don't expect an application crash to be sarcastic, VLC delivers."
 
"Oh, no, thank you, Microsoft for the pretty 'thank you' dialog," writes Tom G.
 

[Advertisement]
Infrastructure as Code
built from the start with first-class Windows functionality and an intuitive, visual user interface.
Download
Otter today!