Once again, we're hitting the holiday season. I had fun doing The PM Who Stole Christmas last year, so I decided to try my hand at another holiday classic. Expect your regularly scheduled Error'd tomorrow, but next week, we'll be revisiting our classic and best articles of the year. Happy Holidays! -- Remy
---
'Twas the night before go-live, and all throughout git,
Not a coder was coding, no single commit;
The release was planned by DevOps with care,
In hopes that userbase would soon be there.
The PMs were nestled all snug with their charts,
While dreams of big bonuses danced in their hearts;
My team in the team room, and I with donuts,
Cracked wise about our PM being a putz;
When out from my inbox screamed a massive alert,
The PM cried, "We've disaster to avert!"
I opened the ticket, filled out nice and proper;
A user filed a bug, 'twas a show-stopper.
A moon faced PM cried out to us "Oh woe!",
"We must make this release, or our jobs, they'll go!"
When, what to my wondering eyes should appear,
But a pair of suspenders and a stained grey beard.
What a creaky old coder, a grumbly old troll,
I knew in a moment he must write COBOL.
"It's a legacy backend, I know it quite well,"
He said, "I can fix it," and launched a new shell.
"Now, punch cards! Now, zOS! Now, GOTO and VAXEN!
On MUMPS! On PIC(9)! on Tandem and FORTRAN!
To the top of the stack! to the top of the call!
Now compile away! Compile away! Compile -Wall!"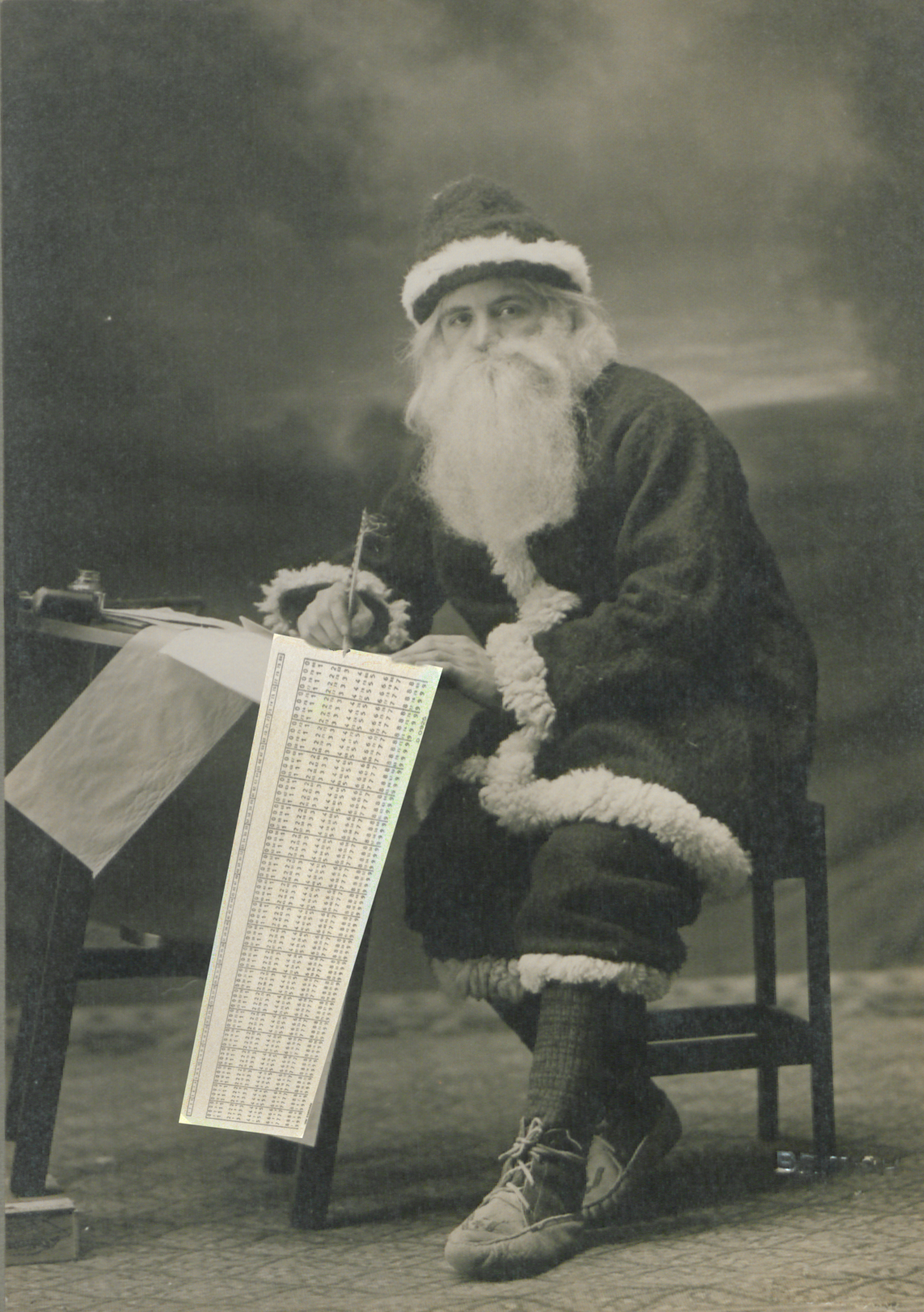 As tape-drives that turn before the hard disk can crash,
When met with a bug, his keyboard he did mash;
Up to the function keys, his fingers did scramble,
He cut through code tied thick as a bramble.
His cursor – how it flashed! his typing how merry!
His keyboard clattered, for the switches were Cherrys.
His droll little code was fixed up in a rush,
And the beard of his chin was the color of slush.
He was chubby and plump, a right jolly old elf,
And I laughed when I saw him, in spite of myself;
A wink of his eye and a twist of his head,
Soon gave me to know I had nothing to dread;
He grumbled a curse, but went straight to his work,
Then muttered, "Whoever wrote this code was a jerk."
And pinching his fingers 'cross the bridge of his nose,
He said, "This function in particular blows."
He sprang from his desk, to the team gave a whistle,
And fled the room like the down of a thistle.
But I heard him exclaim, ere he drove out of sight,
"I FIXED THE DAMN THING, BUT WHO'S BRIGHT IDEA WAS IT TO HAVE A GODDAMN GO-LIVE BEFORE A HOLIDAY WEEKEND? I SWEAR TO GOD, I'VE BEEN HERE FOR THIRTY YEARS, AND NEVER IN MY TIME HAVE I SEEN SUCH A GODDAMN ASS-HEADED IDEA. I'VE SEEN SOME DUMB PROJECT PLANS OVER THE YEARS, BUT THIS REALLY TAKES THE CAKE. AND DON'T TELL ME, 'OH, MARKETING SAID WE HAVE TO,' BECAUSE THAT'S A LOAD OF CRAP. AND I BETTER NOT GET A PHONE CALL THIS WEEKEND TELLING ME THE RELEASE FAILED. HAPPY GO-LIVE TO ALL, AND TO ALL A GOOD-NIGHT"
Source image for Punch-Card
CC BY-SA 3.0, Link

[Advertisement]
BuildMaster
allows you to create a self-service release management platform that allows different teams to manage their applications.
Explore how!